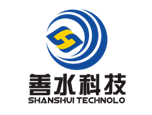 公司全称:九江善水科技股份有限公司/Jiujiang Shanshui Technology Co., Ltd
公司地址:江西省九江市彭泽县矶山工业园区
Jishan Industrial park,Pengze County ,Jiujiang City,Jiangxi Province
联系人:欧阳涛
联系电话/tel:18279296111
传真/fax:0792-2310369
公司网址/web:sskj20211224@163.com 邮箱/email:262491135@qq.com
公 司 简 介
九江善水科技股份有限公司创建于2012年5月,落户在环境优美、交通便利的江西省九江市彭泽县矶山工业园,注册资本21463.65万元,主要从事日化、医药、农药、染料中间体的研发、生产、销售,是深交所创业板上市企业(股票代码:301190)。公司先后被评为国家高新技术企业、江西省领军企业、江西省省级企业技术中心、江西省绿色工厂、江西省节水型企业、江西省"重合同、守信用"单位。现有在职员工600余人,其中教授级高级工程师、工程师、助理工程师和本科学历以上技术人才50余人。
公司具备先进的技术工艺、精良的生产装置、规范的企业管理、高素质的人才队伍和一流的创新能力,一贯秉承"科技与环保结合,人类与生态共存"的理念,已通过ISO9001:2015质量管理体系认证、ISO14001:2015环境管理体系认证、ISO45001:2018职业健康安全管理体系认证、ISO50001:2011能源管理体系认证。始终贯穿"品质、诚信、科学、创新"的经营宗旨,在产品开发和工艺改善上不断创新,不断提升清洁化、自动化、连续化生产水平,产品质量稳步提升,在国内同行业中声名鹊起,同时也得到了日本、印度等国外客户的青睐。
公司坚持"科技强企、创新兴企"的发展思路,成立了独立的技术中心,引进研发专业人才,提供优越的研发条件和充足的研发资金,并与四川大学、南昌大学、九江学院等高校建立长期稳定的合作关系,致力开发新产品、新技术、新工艺,已获得了国家专利43个,江西省科学技术成果2个,萘系列医药中间体、吡啶系列产品部分领域的研发水平处于国内前沿。
公司成立以来,一直秉承"上善若水,厚德载物"的企业精神,以人为本,全力构建企业文化,催生企业合力。积极为各类员工的职业发展道路,提供广阔的成长空间和专业化的培训条件。注重人文关怀,维护职工合法权益,努力营造良好的工作、生活环境,让每位员工安心工作、快乐生活。
近年来,公司效益卓著,贡献突出,先后被九江市委、市政府授予"全市工业发展企业贡献奖"、"税收贡献突出企业"、"全市安全生产先进企业"、"九江市优秀企业"等,连续多年被彭泽县委、县政府授予"纳税先进企业"、"技术创新奖"、"安全生产目标管理先进单位"、"技改投资奖"、"全县消防工作先进单位"等殊荣。
"扬帆起航风正劲,鲲鹏击浪从兹始"。新的时代,黄国荣董事长正率领公司上下,齐心协力,鼓足干劲,开拓创新,共同描摹善水科技丰繁绚烂的美好未来。
Company Introduction
Jiujiang Shanshui Technology Co., Ltd. was founded in May 2012 and settled in Jishan Industrial Park, Pengze County, Jiujiang City, Jiangxi Province, with beautiful environment and convenient transportation. Its registered capital is 214.6365 million yuan, mainly engaged in the research and development, production and sales of daily chemicals intermediates, medicines intermediates, pesticides intermediates, and dye intermediates. It is a enterprise listed on the Shenzhen Stock Exchange's ChiNext board (stock code: 301190). The company has been successively rated as a national high-tech enterprise, a leading enterprise in Jiangxi Province, a provincial-level enterprise technology center in Jiangxi Province, a green factory in Jiangxi Province, a water-saving enterprise in Jiangxi Province, and a "contract abiding and trustworthy" unit in Jiangxi Province. There are currently more than 600 in-service employees, including more than 50 professor level senior engineers, engineers, assistant engineers, and technical talents with bachelor's degrees or above.
The company has advanced technological processes, excellent producing equipment, standardized enterprise management, high-quality talent team, and first-class innovation ability. It has always adhered to the concept of "combining technology and environmental protection, coexisting with humans and ecology", and has passed ISO9001:2015 quality management system certification, ISO14001:2015 environmental management system certification, ISO45001:2018 occupational health and safety management system certification, and ISO50001:2011 energy management system certification. Always adhering to the business philosophy of "quality, integrity, science, and innovation", we continuously innovate in product development and process improvement, continuously improve the level of clean, automated, and continuous production, and steadily improve product quality. We have gained fame in our domestic industry and have also been favored by foreign customers such as Japan and India.
Adhering to the development idea of "strengthening the enterprise through science and technology and prospering the enterprise through innovation", the company has established an independent technology center, introduced R&D professionals, provided excellent R&D conditions and sufficient R&D funds, established long-term and stable cooperative relationships with Sichuan University, Nanchang University, Jiujiang University and other universities, and is committed to developing new products, new technologies and new processes. It has obtained 43 national patents and 2 scientific and technological achievements in Jiangxi Province, The research and development level of some fields of naphthalene series pharmaceutical intermediates and pyridine series products is at the forefront in China.
Since its establishment, the company has always adhered to the corporate spirit of "being as good as water, carrying things with great virtue", putting people first, striving to build a corporate culture, and promoting corporate synergy. Actively provide broad growth opportunities and professional training conditions for the career development path of various employees. Pay attention to humanistic care, safeguard the legitimate rights and interests of employees, and strive to create a good work and living environment, so that every employee can work with peace of mind and live a happy life.
In recent years, the company has achieved remarkable benefits and made outstanding contributions. It has been awarded the "City wide Industrial Development Enterprise Contribution Award", "Enterprise with Outstanding Tax Contribution", "City wide Advanced Enterprise in Safety Production", "Jiujiang Excellent Enterprise", etc. by the CPC Jiujiang Municipal Committee and the People's Government of Jiujiang, and has been awarded "Advanced Tax Paying Enterprise", "Technological Innovation Award", "exemplary organization of Safe Production Management by objectives", "Technological Transformation Investment Award", "exemplary organization of Fire Protection Work in the County" and other honors by Pengze County Party Committee and County Government for many consecutive years .
"Set sail, the wind is in full bloom, Kunpeng hits the waves from now on". In the new era, Chairman Huang Guorong is leading the company to work together, make full efforts, explore and innovate, and jointly describe the bright future of Shanshui technology.
主要产品/main product:
硝基-1,2-重氮氧基萘-4-磺酸

6-Nitro-1-diazo-2-naphthol-4-sulphonic acid
1,2-重氮氧基萘-4-磺酸 1-diazo-2-naphthol-4-sulphonic acid
5-硝基-2-氨基苯酚 5-Nitro-2-aminophenol